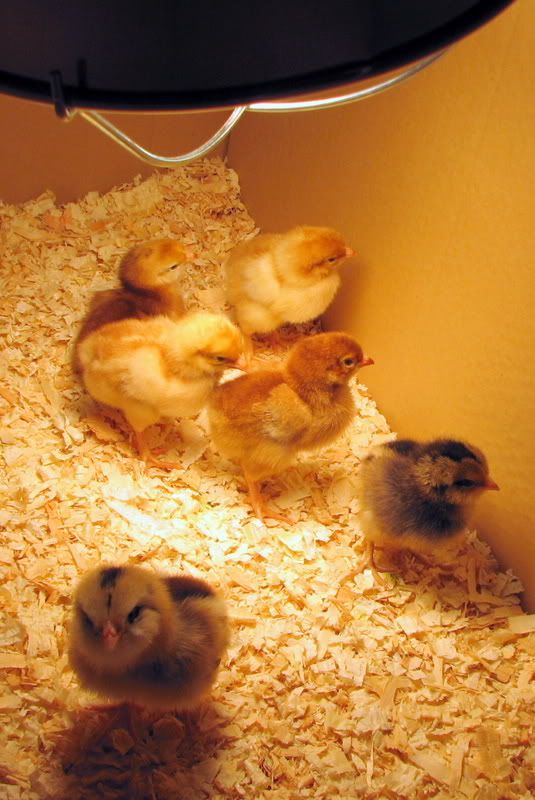 Introducing (Starting at the top right and going counter clockwise) Sage, Lilly, Clover, Rose, Iris, and Violet. They are our new baby chicks. We got them today. Sage is mine (Alex) Rose is Cyan's, and all the others are our family's. They are laying hens, they will lay eggs for two years and when they are done, some people keep them as pets, but we are not sure what we are going to do. We like them a lot.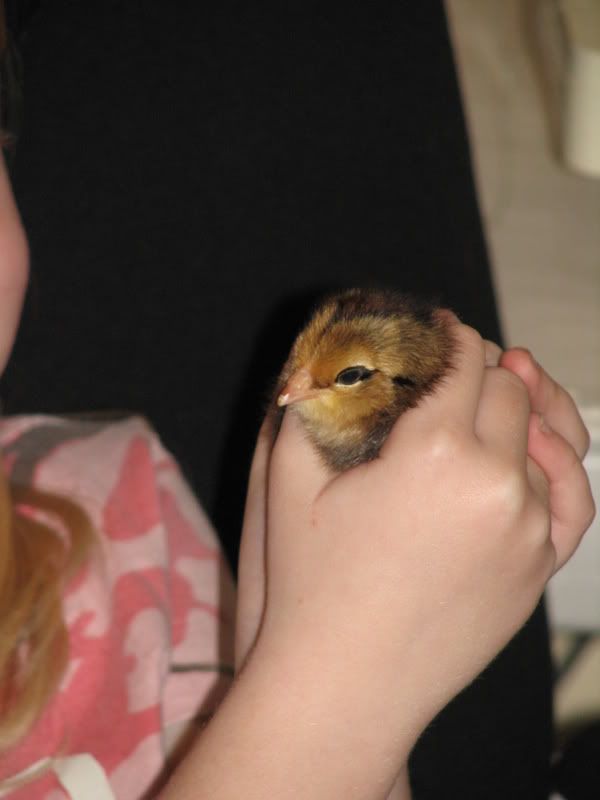 This is Cyan holding Violet.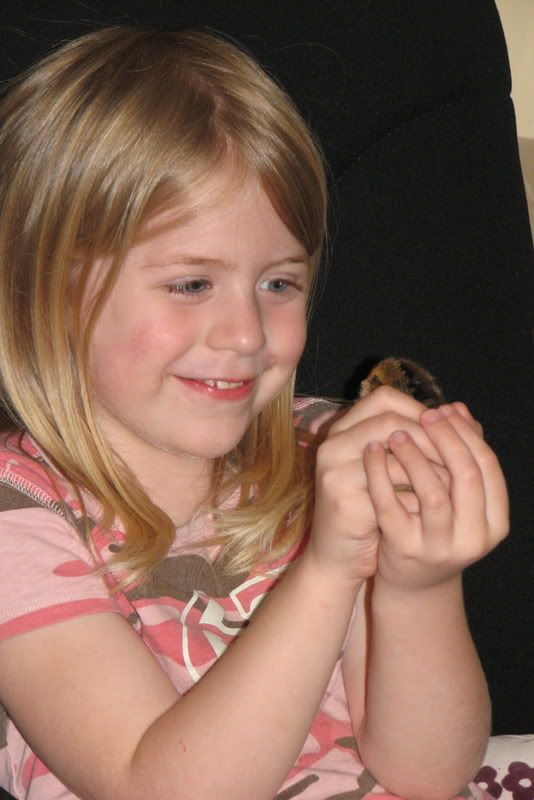 She is an Aracona chicken. Violet and Iris are Araconas, Lilly and Rose are Rhode Island Reds, and Sage and Clover are Golden Sex Links. When they are bigger they will run around the yard and pick bugs out of mom's garden, and they will also make great manure.
Here I am holding Sage.