Mom's cousin Karen got me these K'NEX for a late Christmas present. And I love them so much!
I made a motorcycle that I put my dog Nunook on. It looks really cool.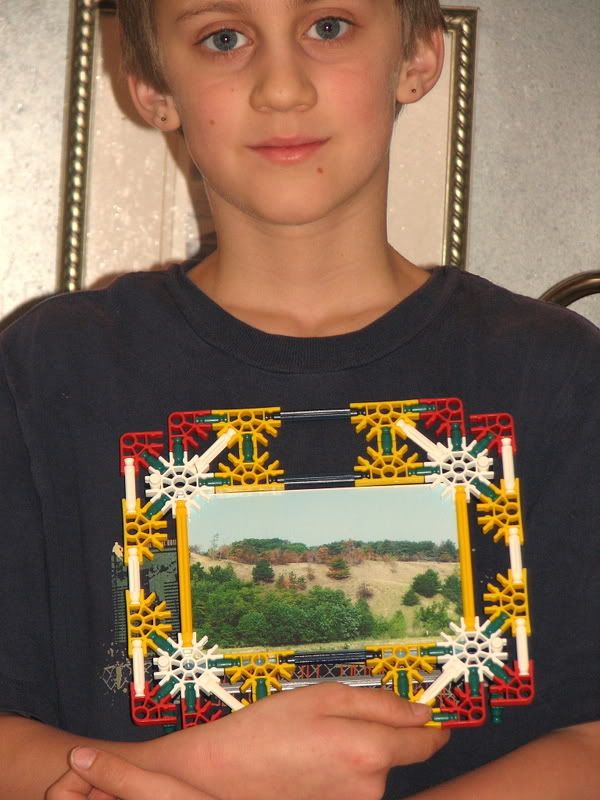 I made a picture frame and I put a picture of the burnt mountain called Dewey Hill that they set fireworks off of and burned lots of the trees. I can hang the picture frame by the top, or put it on a desk (which is really cool) and I can also change the picture in it.